Coming Home: Art and the Great Hunger makes its way to Derry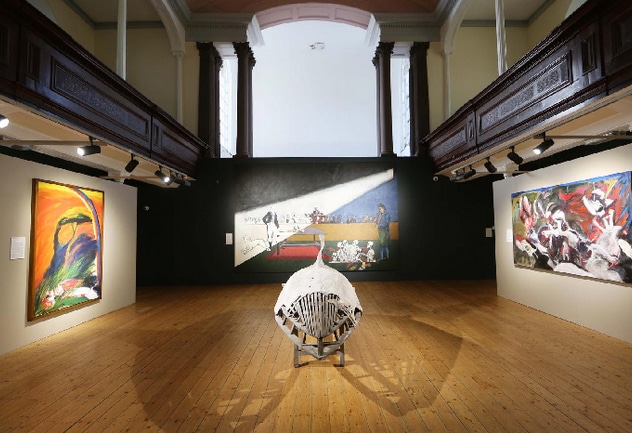 Wednesday, January 30th – 
The World's largest collection of Great Hunger-related art recently made its' final stop in a year-long tour around Ireland. The collection, entitled
Coming Home: Art and the Great Hunger,
is on loan from
Quinnipiac University,
Connecticut and will be shown at
Cultúrlann Ui Chanáin's Glassworks
in Derry until March 2019. The collection boasts over 50 pieces of art ranging from during the time of
The Great Hunger
, to artists still working today. Works of sculpture, painting, and watercolor illustrate one of the darkest periods of Irish history and the impact it still has today.
Coming Home: Art and the Great Hunger
has come from considerable efforts of many individuals including benefactor
Murray Lender,
a son of Polish-Jewish emigrants. Even though Lender was not Irish, he saw connections of this story with his own family descent and the importance of preventing this from ever happening again.
Christine Kinealy,
on the Board of Directors for the
Irish Memorial
here in Philadelphia, has also played a role in educating others about The Great Hunger. As the founding director of
Ireland's Great Hunger Institute
at
Quinnipiac University
,
Kinealy
works to educate people of all ages and backgrounds about The Great Hunger which in turn supports the mission of the Museum. When the exhibition once again returns to the US, we are fortunate enough to have the largest collection of famine art only three hours away from Philadelphia. Keep an eye out for its return to the US, in March 2019 to schedule a visit!
Article used:
https://www.derryjournal.com/news/video-world-s-greatest-famine-art-collection-tells-a-story-for-our-times-says-ryan-mahoney-as-exhibition-opens-in-derry-1-8773675