John Lahey wins Ireland's Presidential Distinguished Service Award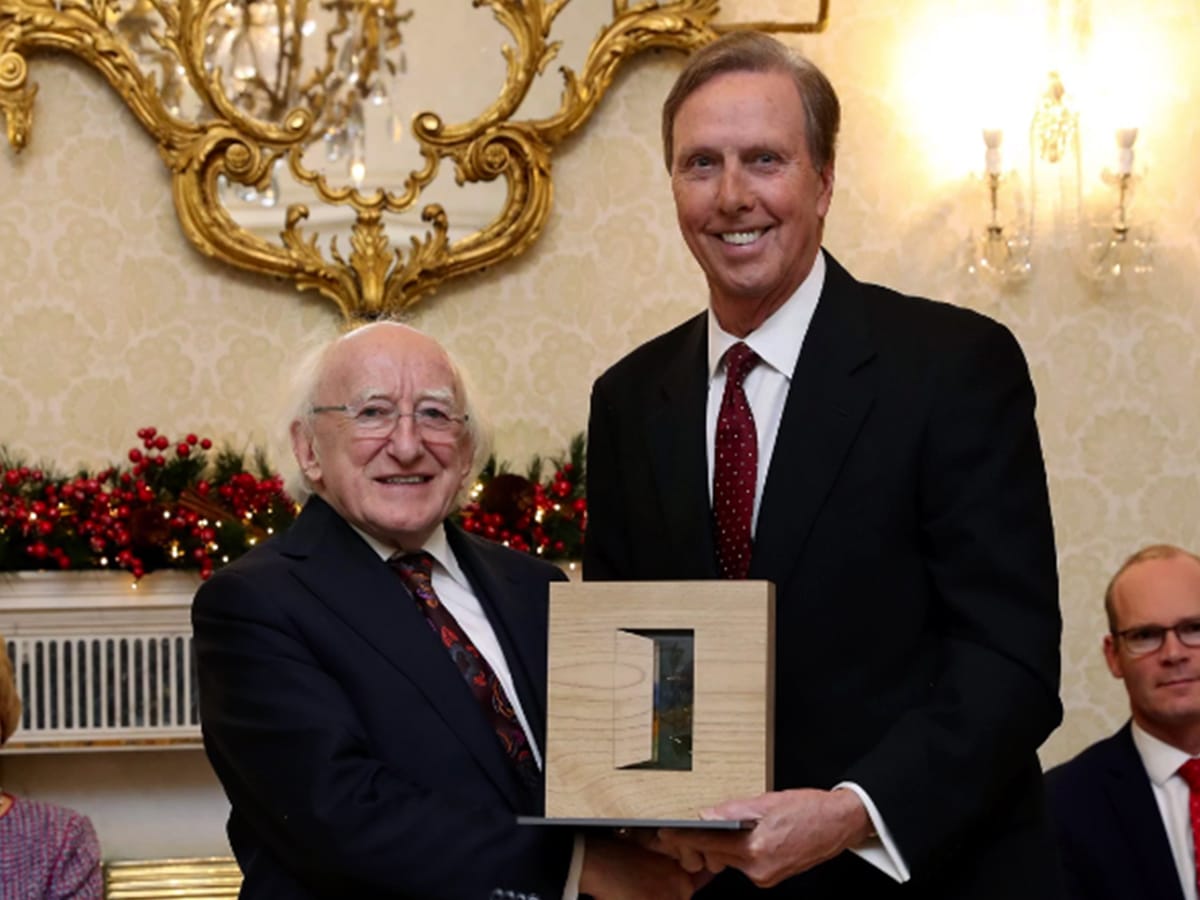 Wednesday, January 30th – John Lahey, the former president of Quinnipiac University, has been awarded the annual Presidential Distinguished Service Award in the category of Business and Education. This esteemed award, presented by Ireland's President Michael D. Higgins, recognizes service to Ireland by individuals who live outside the country. We would like to congratulate John Lahey on this achievement!
Lahey has shown his dedication to Ireland through his service as the chairman of the St. Patrick's Day Parade and his support of Irish education for students at Quinnipiac University. It was Lahey's great achievement in opening Ireland's Great Hunger Museum in Hamden Connecticut that brought him in contact with Ireland's President. The museum houses the largest collection of art from The Great Hunger, and the collection has been traveling around Ireland on exhibition for the past year. At the opening night of 'Coming Home: Art and the Great Hunger', Lahey met President Michael Higgins who called the exhibition a "landmark event" in furthering our understanding of The Great Hunger.

Ireland's Great Hunger Museum features art made from 1845–52, as well as pieces by modern artists reacting to The Great Hunger. The museum seeks to educate individuals about the impact of this period in Irish history.
If you want to learn more about Ireland's Great Hunger Museum, you can go to their website at: https://www.ighm.org/ . If you wish to learn more on the Presidential Distinguished Award you can go to: https://www.dfa.ie/global-irish/heritage/presidential-award/