The Winning An Gorta Mór Memorial Design Chosen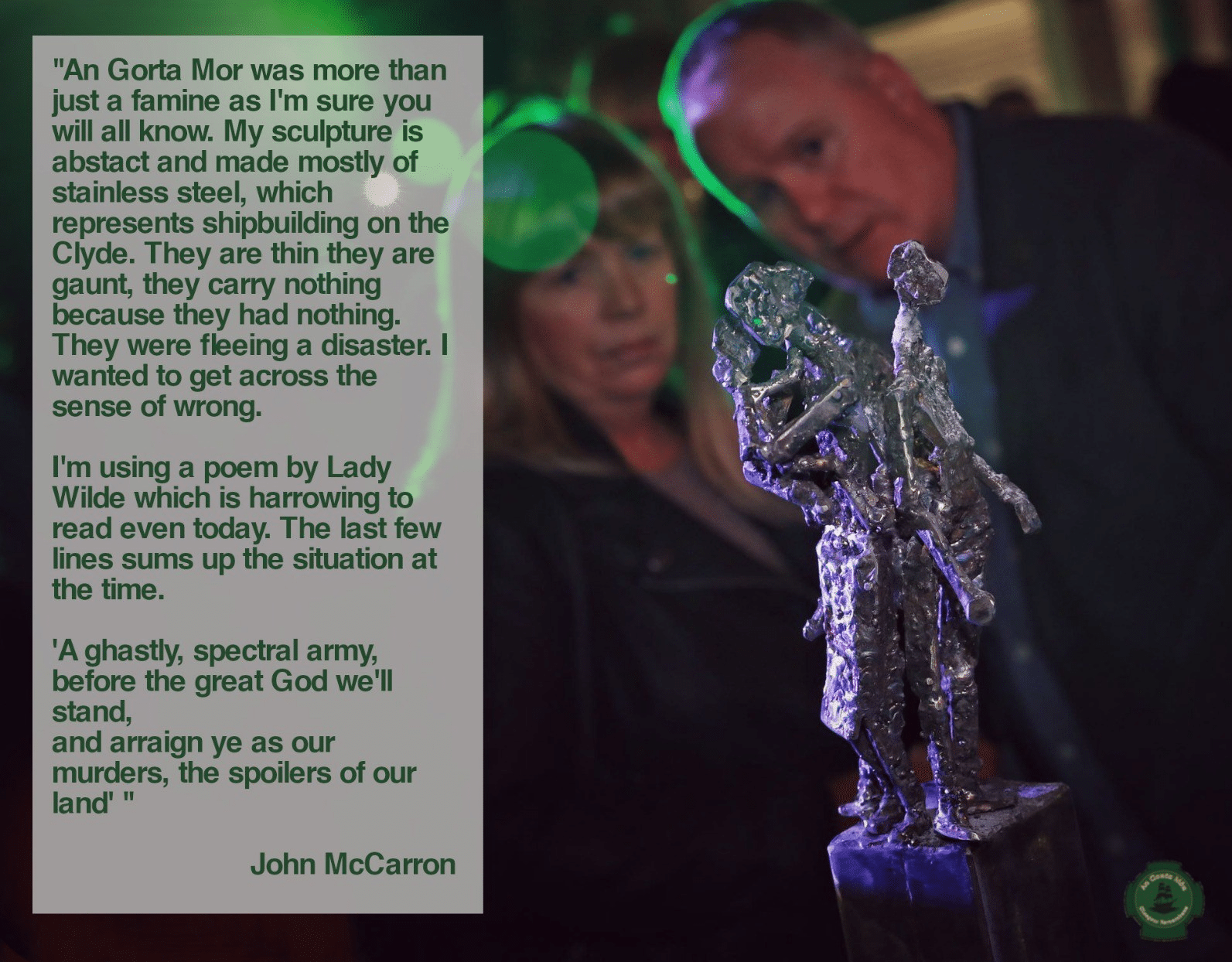 Friday, December 14th – The winning design for the first memorial in Glasgow, Scotland solely dedicated to the Great Hunger has been selected! After much debate and feedback from the public, The Great Hunger Memorial Committee announced that John McCarron's design has been chosen out of hundreds of submissions. The sculptor, from Slavery outside Buncrana, in Inishowen was announced as the winner at a glitzy event in the Barras Art and Design Centre, Glasgow. He said he was 'thrilled, delighted and honoured' to be selected. McCarron's memorial design will be erected outside of Glasgow's St. Mary's Church and serve as a way for residents to remember the past.
McCarron's sculpture, entitled 'Tower of Silence', features three thin figures- one of them being a woman holding a child. The artist took his inspiration from a poem by Lady Wilde. He picked out the last few lines that he felt described the devastation during An Gorta Mor: 'A ghastly, spectral army, before the great God we'll stand, and arraign ye as our murders, the spoilers of our land'. The sculpture uses stainless steel, which draws recollection to shipbuilding on the Clyde and will have 'An Gorta Mor' written across the base.
For more information on the memorial and how you can donate, you can visit: https://www.donegalnow.com/news/donegals-john-chosen-design-make-scotlands-first-ever-famine-memorial-hundreds-pack-barras-art-design-centre-famine-memorial-announcement/260104