St. Patrick's Day at the Memorial!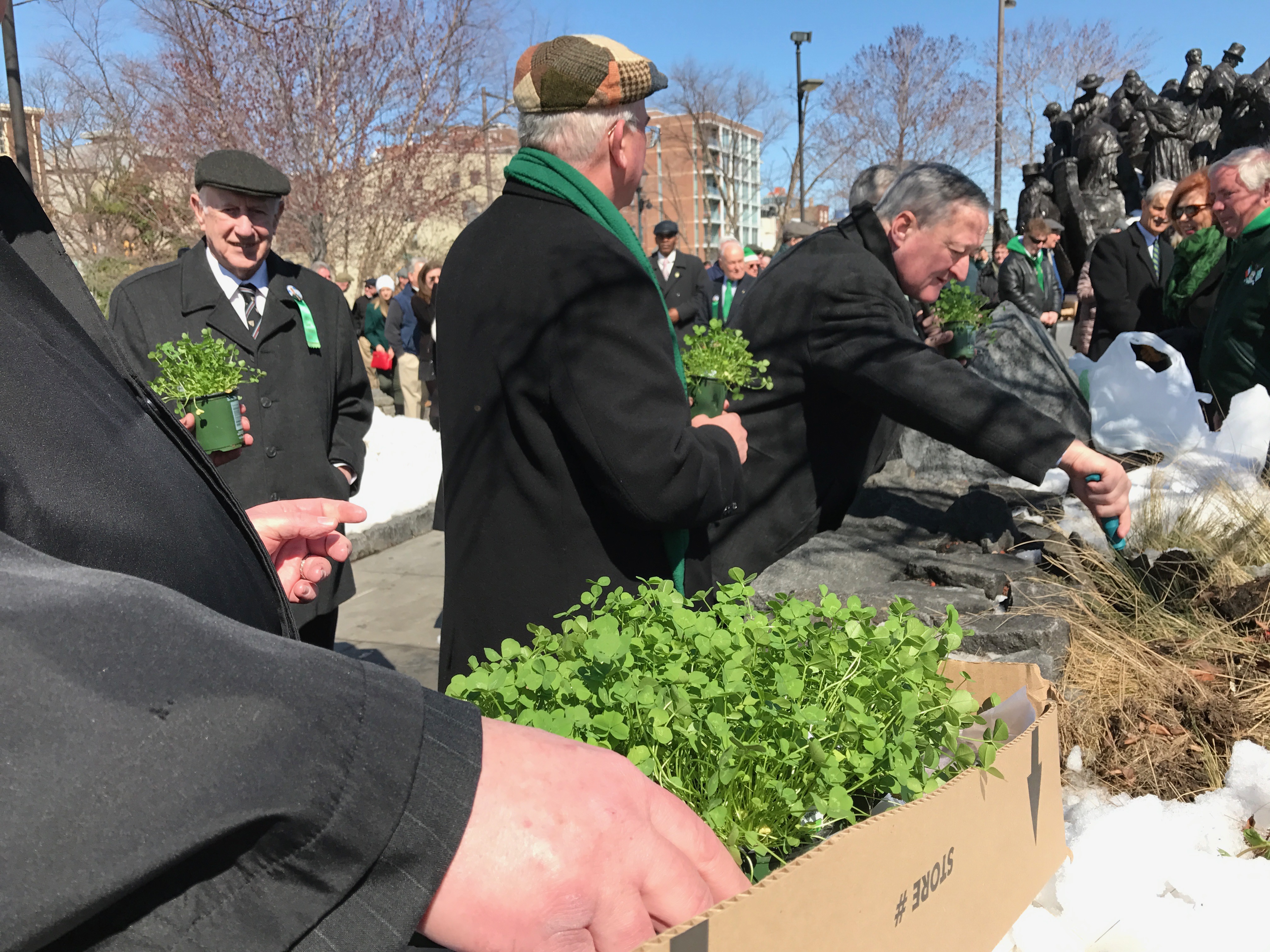 Sona lá St. Pádraig (Happy St. Patrick's Day)!
And it was, as we celebrated this special day at The Irish Memorial with a sense of history and tradition. Hosted by Jennaphr Frederick of Fox 29, Timmy Kelly and Theresa Flanagan Murtagh were in good voice for the national anthems of Ireland/United States.There were speeches by a number of people including, Councilman Mark Squilla and State Representative Mike Driscoll, Kathy McGee Burns (outgoing president of the Memorial) and Bob Gessler (new president of the Irish Memorial). Philadelphia Mayor Jim Kenney gave a meaningful speech and there was music by the Emerald Pipers and dancing by The McDade-Cara School of Irish Dance, along with the annual planting of shamrock. The first changing of the flag for 2017 was carried out by the family of former board member Jack O'Connelland West Catholic Alumni, who celebrate their 100th anniversary.
We all left with a sense that this was a great day and with a renewed pride in being Irish!