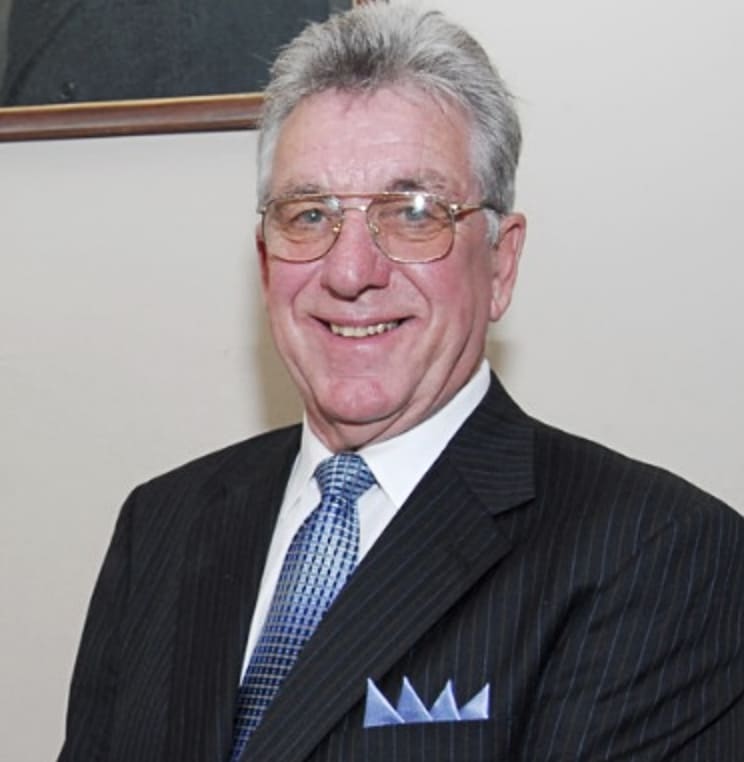 Courtesy of The Irish Edition   Written by Kathy McGee Burns
---
Virginia is a small town in Co.Cavan, with approximately 4000 residents and can be found half way between Belfast and Dublin. It is made up of mostly farmland. Jonathan Swift wrote his "Gulliver Travels" while visiting there. But for our purpose, it boasts of a family, The Farrelly's, James and Margaret (nee Lynch) and specifically one of their ten children, Tom Farrelly. Thomas Edison said "Genius is 1% inspiration and 99% perspiration". This describes Tom Farrelly; hard working his whole life and successful at all he does.
Tom was the fourth from the oldest of six sisters and 3 brothers. He went to the National School but chose to leave at age 14. He had work to do! Besides the chores at the family farm and school, he worked at the Park Hotel as a "Jack of all Trades"; growing flowers and vegetables, handyman, waiter, bartender, Maiter d' etc. The Park Hotel, a 100 acre Estate on Lough Ramor, known for its beautiful, tranquil gardens, 9 hole golf course and award winning kitchen, gave Tom his first bit of achievement. While attending school and working he had many miles to walk each day. His boss, Mrs. McDonald, took pity on him and lent him a bicycle. He was then known as the "King of the Students" the only kid with a bike. "There is no telling how many miles you will have to run while chasing a dream". Tom's journey continued working in Dublin at various bars. At that time every young man in Ireland had a longing to go to America and so at the age of 19, Tom went off to Overbrook, Co. Delaware, to join his sister, Sarah. He was amazed that there was actually grass because all of the postcards had High Rise buildings.
Tom Farrelly's travel to fame and fortune was on its way. He began a series of jobs; Bookkeeper at Provident National Bank, Landscaping with the Travers Brothers, Night shift at the Acme, Dairyman in Ardmore…and then settled down to opening his own business, Shamrock Farm.
Tom told me a cute story about his car, a Crown Vic which he called Victoria. Someone once asked him why he never brought a girl to the local dances. He said he didn't have a girl. The man said. "Well then, who's Victoria?"
And speaking of dances, he attended the Connolly Dances and saw this pretty, petite blonde named Christine Scanlon, from  the County Galway. "So I took her hand and I gave her a twirl and I lost my heart to a Galway girl."
Here's another story! Chrissy agreed to let him pick her up from her job at Stouffers Restaurant. He sat, in his car, out front and waited and waited and waited. She stood out back and waited and waited and waited! The fates were meant to be.. Tom and Chrissy have been married for over 40 years. They have a son, Tom, Jr., daughter, Irene, and granddaughter, Kaitlyn Marie. I asked Tom who he admired the most. He quickly named his parents. Nothing for themselves but yet the children wanted for nothing! They might have been poor but they thought they had everything in the world.
As far as living out his dreams, Tom has been most successful and the best thing is…..he shares it with us, his community. His involvements are many. Here are some: President of the Cavan Society five times; President of the Old Timers; President of the Cavan Bowling League; Board Member of the Commodore Barry Club (Irish Center); Board Member of the Delaware Valley Irish Hall of Fame; Supporter of the GAA for 35 years; Supporter of the McDade Irish School of Dance; Honorary President of the GAA in 1988. Emcee of Everything.
As for Shamrock Farm, his friend, Vincent Gallagher said that Tom has built up an amazing business which caters to a Highly Commercial clientele, including Villanova University. "Tom has helping hands." He would never turn anyone done. Wherever there is a benefit, Tom is the first to show up". We, the Community, are grateful that we can give this honor to him. "The person who gets the farthest is generally the one who is willing to do and dare".